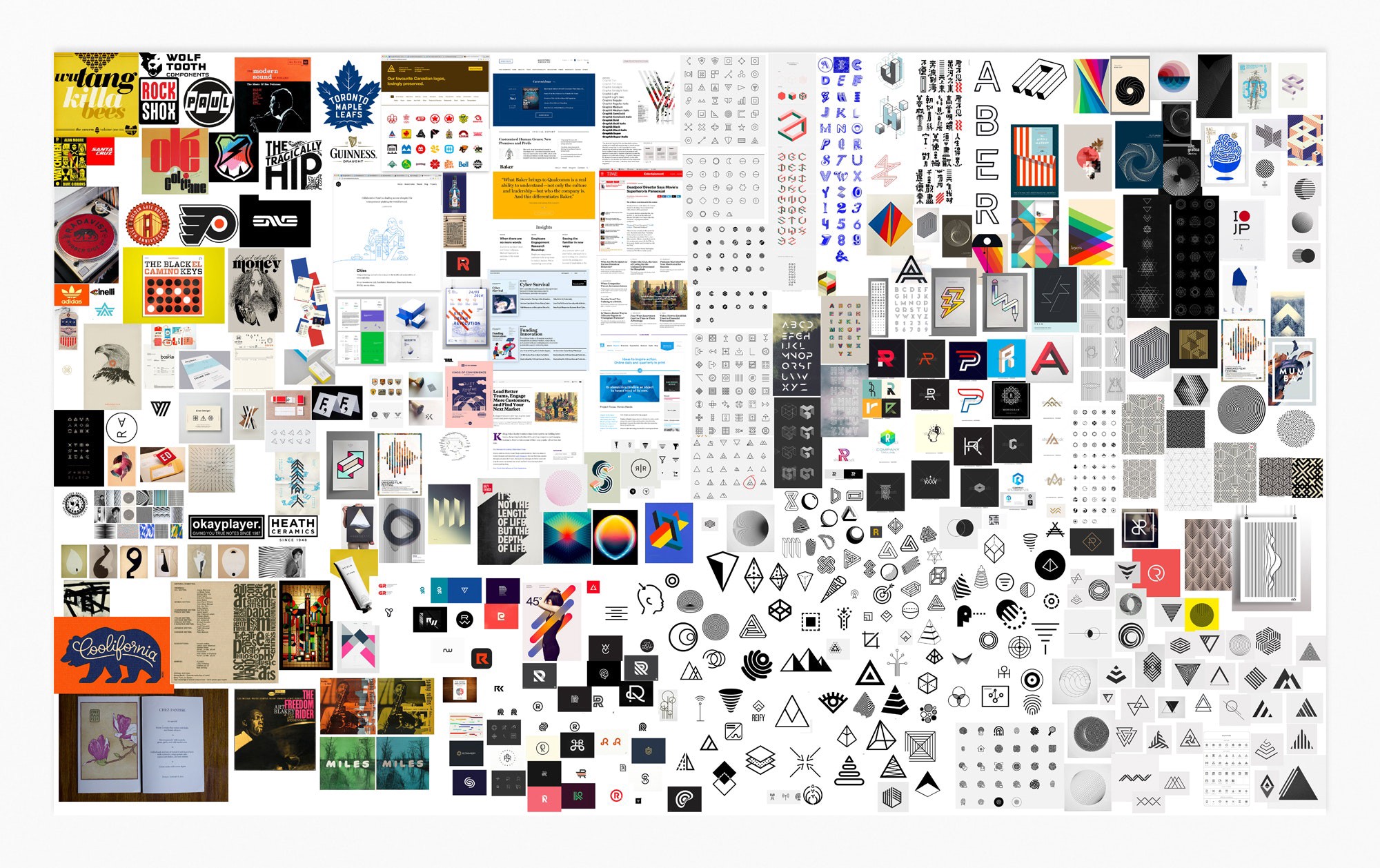 A moodboard from the Reify branding project
Almost all of our clients end up looking for a design agency at some point. Whether they're looking to revamp a website, design some sales collateral, or even develop a new brand identity, the question always comes up — how should we go about choosing a design agency? I wanted to share some questions I usually ask when considering a new designer or agency, which informs who I think will work out best.
How do you work?
I'm not necessarily looking for a team that uses our exact same stack, but there's tremendous benefit to teams that are used to working the way your team does. If you're an asynchronous-dominant workplace, using GitHub, Slack, and Google Docs, you may find that working with an agency that relies on PDFs, physical meetings, and printouts, to be a non-starter.
How do you deliver your solutions?
Let's say you're designing a new landing page for your website. There's an immense difference between folks that will hand off a style guide and a Sketch file to those that will deliver complete CSS/HTML/JS. While most agencies are still not yet designing in code, it's essential that you find out what the agency considers "done" to mean and plan accordingly.
How do you manage changing priorities?
Shift happens. While your messaging should be rock solid at this point, your priorities may shift around during an engagement. How does this team handle changes like this? Is the team flexible and adaptive, or will you be signing a dozen Change Orders by the end of the month? Look for teams that acknowledge that change happens, but are experienced enough to know how to protect their team and their time.
How do you express design-specific ideas?
Good communication is always important, but the etherial nature of design makes it critical. Great designers can communicate their ideas effectively with succinct and clear language. You don't want to be talking in circles for hours, realizing your not even talking about the same design element.
How do you handle critique?
Not just "please don't freak out if I say I don't like it", but how to you manage the process of ensuring you get proper critique. How do they fit it into their workflow? How far along do they prefer to go before getting feedback? How often do you want to participate in this process, and who in your own company makes final design approvals?
How do I ensure I'm being a good client?
You'll get a gold star for asking this one. How can you best leverage this agency's talent? How can you ensure you're helping and not hindering the design process? How do they want to work with you? Just ask!
So, who do we recommend?
We have a variety of agencies and freelancers we've referred clients to for different types of projects, so I won't try to make a singular recommendation here. However, when we were creating the branding and identity for Reify last year, we worked with Thought Merchants and the engagement was really fun and worked well for us. Steve shared his process and some details on our engagement recently, which gives you an idea of how he works and communicates. I really wish more agencies shared this kind of detail, but I'm grateful for this one, and of course, we're thrilled with how everything came out.
---