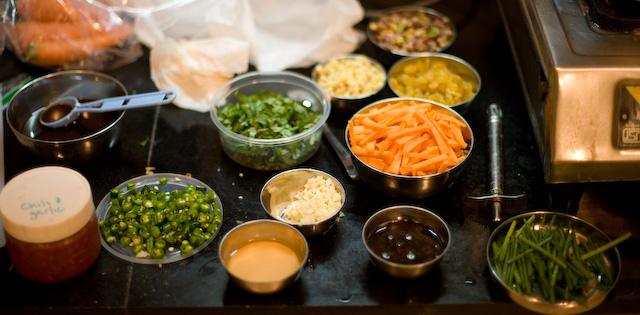 Mise en place is a French phrase typically referring to cooking, loosely meaning "everything in its place". To make good food repeatedly, chefs make sure to arrange everything that they'll need, neatly organized and in arms reach, so that they never have to go rummaging around looking for za'atar while the salmon gets overcooked.
Here's the thing — mise en place isn't just for cooking. In order to produce useful marketing regularly, we need to take a similar approach.
Before you dig in to produce anything at all, take the time to gather up everything you'll need:
A single clear goal that keeps you and your work focused
A defined persona of who we're talking to, so we can tune our message and content accordingly
Your messaging framework, so you never have to start with a blank page
The specific action you want people to take as a result of this effort
The ways in which you can boost the exposure to this effort among your target audience
Like a really great stock or sauce, building these foundational ingredients takes work. We've written about our approach and our frameworks, and we're always here to help you with your yours when you need it.
---
---
Once you have everything ready and in its place, you can begin. You know who you're talking to, what you want to say, and what your goal is. Focus and clarity are yours now. You'll never again need to stare at a blank page and wonder where to begin.
Bon appétit!
---